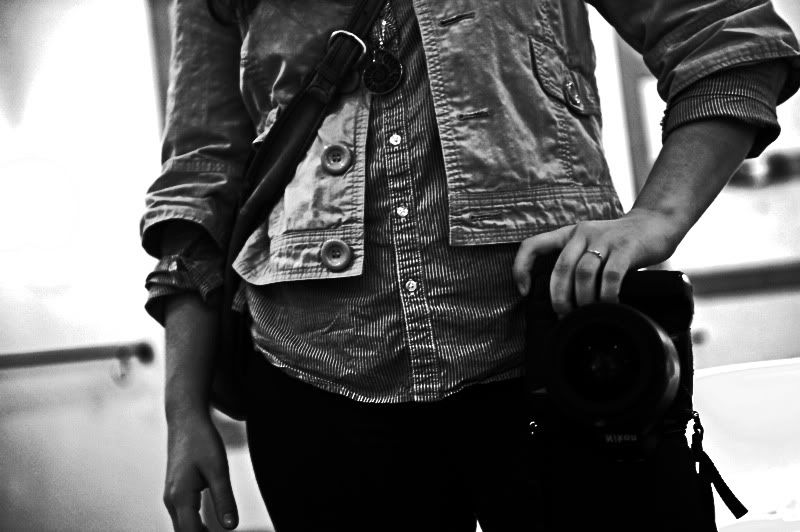 Portrait photography is kind of a big deal in some circles. It allows you to capture the personality and likeness of your subject in a visual way. A picture of someone is a snapshot, a portrait captures something more.
Portrait photography seems to have this set of unbreakable rules to take a "good" portrait. The resulting portraits are nice, but boring. I am going to introduce you to some fun and simple ways to snap some truly stunning photographs.
Today's tip:
Shoot from the hip.
Let's start off easy.
Sometimes the best photos are the ones that require no planning. This photograph of myself is wonderfully representational because it captures who I am as a person. The clothes, the camera, the weird angle, it's all me. While this might not be the photo my grandmother wants to see of me, it is perfect in my eyes and will no doubt be on my wall in some oversized and oddly placed way. :)
Take your camera with you everywhere.