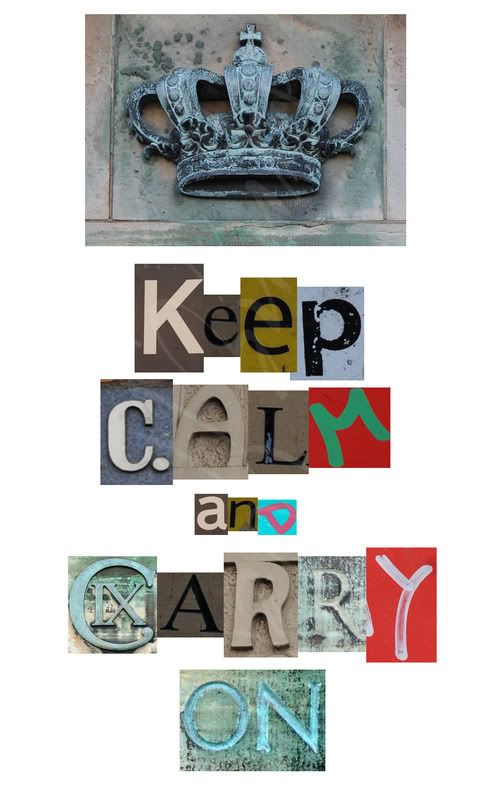 Alphabets are pretty fun and can make some great pieces when used in a creative way. Whether you need your child's name for their bedroom wall, or inspirational words for the living room, or even some great cooking exclamations (like BAM!) for the kitchen, you can put your self-composed alphabet to work.
Collecting alphabets is pretty easy and simple. I suggest collecting a few different versions of each letter in both upper and lower case and if you're feeling
really
creative, you can even collect the letters in cursive.
I am currently working on two alphabet projects. One is letters in normal text from around Copenhagen. The other is letters made by things in nature from anywhere that I happen to spot them. The second project has been super difficult, but I will be really happy when it is all finished.
Today to show off my partial Copenhagen-Alphabet-Collection I have put together a Keep Calm and Carry On poster (including the crown!) from pieces of signs and graffiti that I found throughout the city.